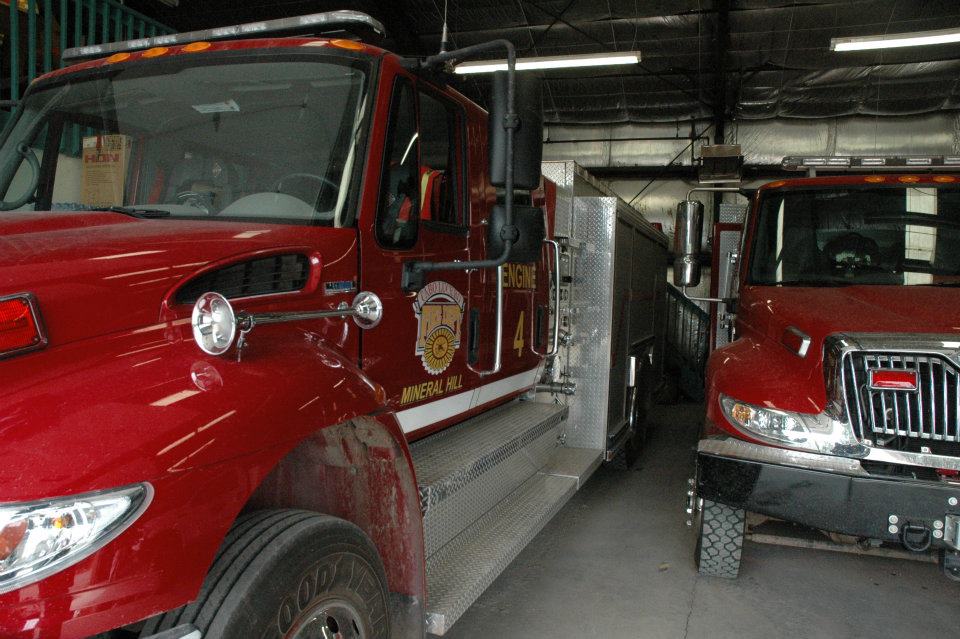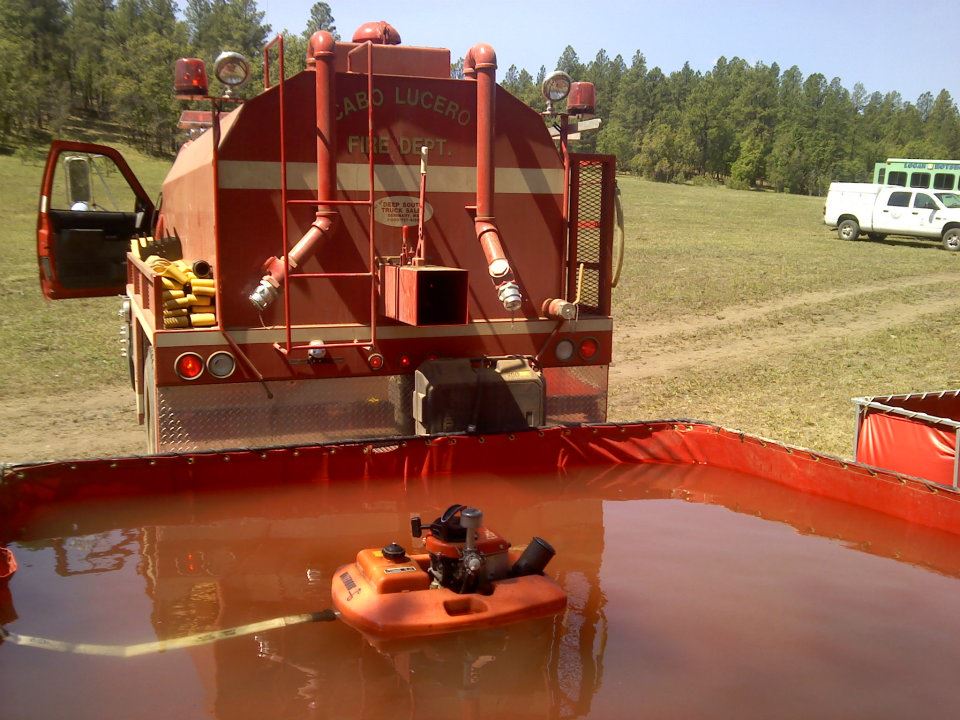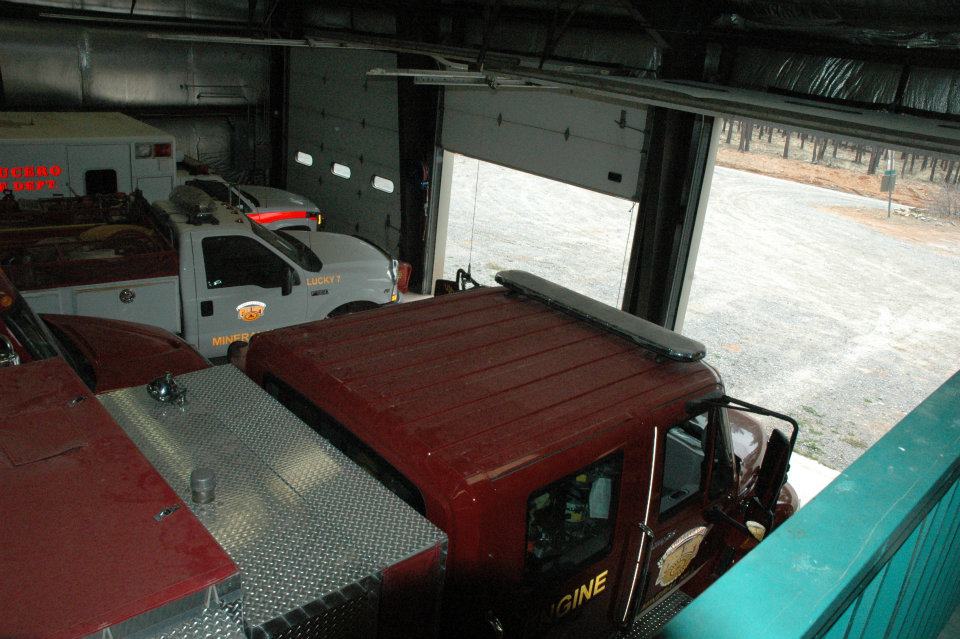 APPARATUS:
RESCUE (AMBULANCE)1
INTIAL ATTACK (BRUSH/RESCUE) 2
TENDER 3
ENGINE 4-A
ENGINE 4-B
ENGINE 5
INITIAL ATTACK (BRUSH/RESCUE) 6
INITIAL ATTACK (BRUSH/RESCUE) 7
TENDER 8
Engine 9 TOS Located South of San Pablo Hackett Residence
Engine 10 TOS Camp Blue Haven Facilities
Engine 11 TOS Nix Residence
Engine 12 TOS Sheridan Volunteer Fire Station
TOS: Temporarily Out of Service.


POV UNITS:
1-100 (IDENTIFY FIREFIGHTER______ THEN STATE POV UNIT ______).
We use POVS due to the distance of the area and the remote distance of the fire department station.
We may have personnel that may live closer to a scene and can provide a size up or resources needed and we must render aide and assistance as fast as we can and POV (Personal Own Vehicle) is the fastest way of providing that service in remote rural areas.
However POV is highly discouraged as it is inevitably hazardous and dangerous and may contain a high financial expense on personal insurance and other liabilities of making sure your vehicle meets all NFPA, Federal, State, and County safety standards and emergency vehicle laws.
Not to mention driver must be fully trained and a senior member or officer of the department and this makes it hard to be selected to participate in our POV response Units.
You must also be an officer in order to use full authority of the vehicle so not all members have this authority unless a disaster presents itself.
For more information and Guidelines on POV's or to report abuse please contact the station at 505-426-5271 to file a complaint or inquire Status of a POV user.


The Cabo Lucero fleet includes:
2 WATER TENDERS
3 CLASS A PUMPERS
4 TYPE 6 UNITS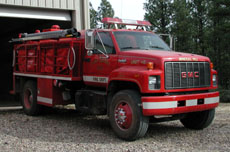 Unit 8 is a 1992 GMC Topkick Water TOS Tender. It carries 2,000 gallons of water.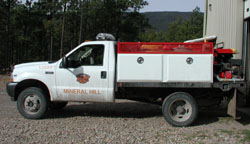 Unit 7 AKA "LUCKY 7" is a 2003 Ford Model 700 1-3/4 ton, 4-wheel drive Brush Truck. It carries 400 gallons of water.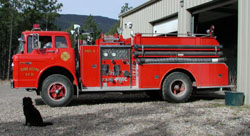 Unit 4 is a 1980 Ford FMC Pumper, which carries 750 gallons of water.

These three newest additions to our fleet give us the capability to upgrade from a Class 9 to a Class 8B rating.




Our RETIRED Classic truck is in The process of being refurbished to be displayed in local parades and community events. Unit 2, the 1969 Kaiser 4x4 fast attack

.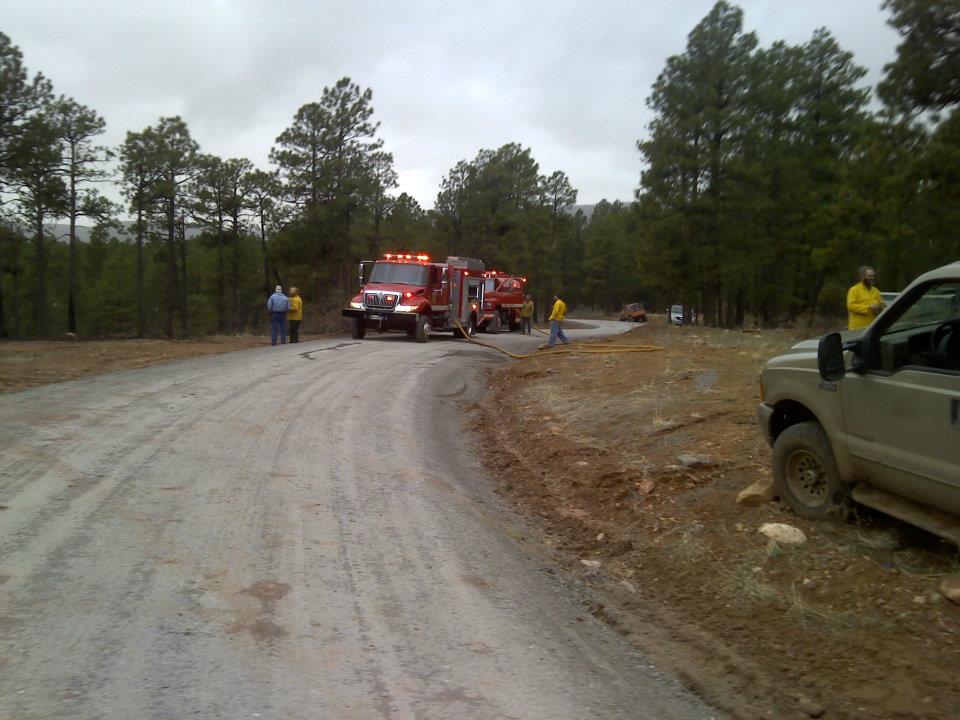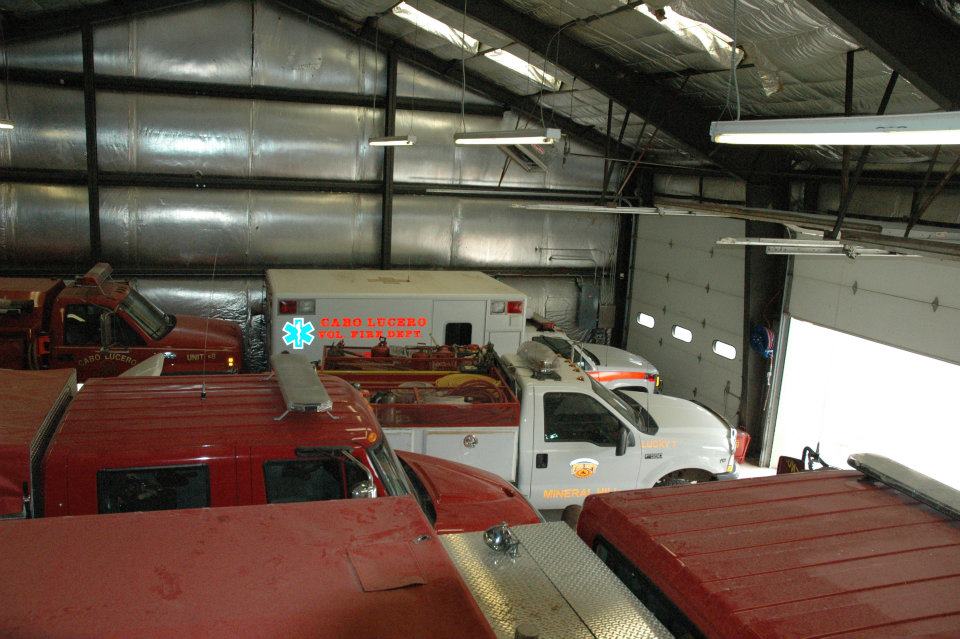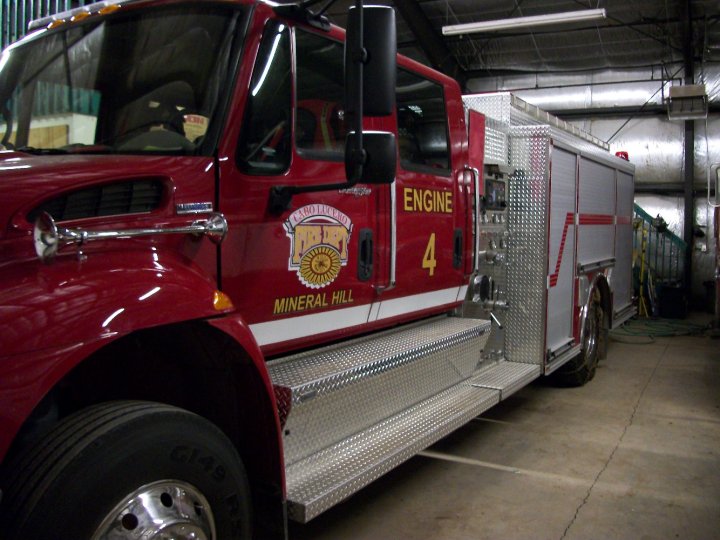 Contact Information:
Telephone
505-425-7261
FAX
505-425-0060
Postal address
900 Ridgecrest Dr.
HC81, Box 3
Las Vegas, NM 87701
Electronic mail
General Information:
cabolucerovfd@gmail.com
Webmaster: estevanlaw@gmail.com