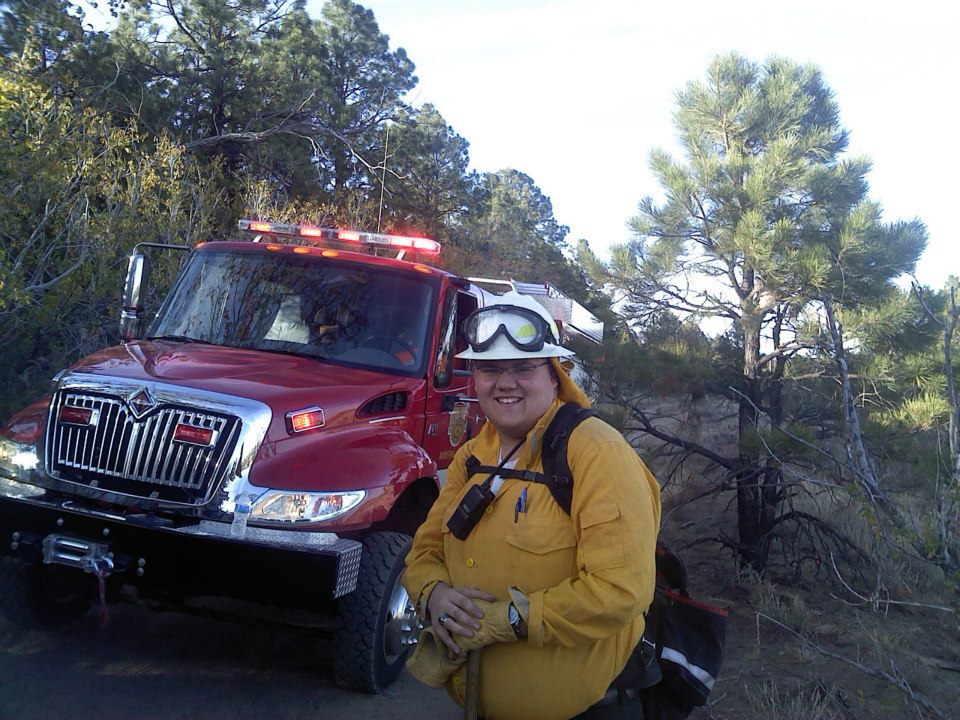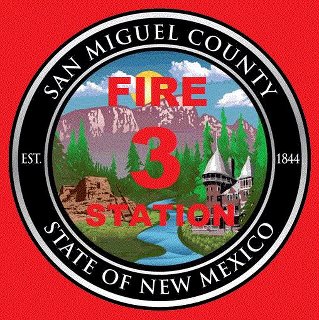 Sebastian J. Flores Safety Officer for San Miguel County Cabo Lucero Fire Department
FIRE SAFETY OFFICER DUTIES & REQUIREMENTS:
A fire safety officer inspects commercial and industrial buildings to determine if the sites are in compliance with fire prevention codes.
He is also traditionally required to investigate origins and reasons for fires at homes and businesses.
A significant part of his job is public education.
This requires him to create fire safety teaching programs appropriate for presentation to schools, community organizations and the general public.
Inspecting buildings for compliance requires a fire safety inspector to be proficient at reading and interpreting blueprints and building plans. The plans may be for newly-built structures or blueprints for older buildings
. He is generally required to have the knowledge to spot infractions and inconsistencies in the buildings related to electrical safety standards, sprinkler systems and fire safety codes. Issuing compliance permits for fire suppression, sprinkler and alarm systems is a common responsibility for a fire safety officer.
After a fire occurs, the officer is frequently called upon to inspect the remains to determine the cause of the fire.
This normally entails checking electrical systems for shorts and overloads and looking for evidence of candles or other objects that produce heat or flames that may have started the fire.
Determining if smoke alarms or sprinkler systems were functioning is also commonly part of his report.
A significant part of a fire safety officer's job involves oral and written communications.
He is typically expected to be comfortable speaking to large and small groups and efficiently answering questions regarding fire safety and prevention.
Professional fire associations may also require him to make presentations and participate in educational seminars.
He may regularly communicate with engineers, architects and contractors on fire code requirements.
Detailed written reports of his inspections and investigations are frequently required as well.
In addition to communication and inspection duties, a fire safety officer is often required to establish policies and procedures for fire department personnel.
These guidelines are normally based on directives developed by local and regional fire code and fire prevention agencies
. The fire safety inspector's job regularly requires him to ensure the employees understand and are performing their jobs in compliance with these guiding principles.
Applicants for this position are normally required to have a high school diploma or equivalent.
Completed classes in fire sciences or related subjects are often a prerequisite for consideration.
Three years experience with a fire department in either a paid or volunteer capacity is a common requirement.
Passing written and oral tests as well as obtaining certifications is ordinarily required to become a fire safety officer.
NATIONAL FIREFIGHTER SAFETY DATA BELOW
CABO LUCERO VOLUNTEER FIRE DEPARTMENT
SAN MIGUEL COUNTY
16 LIFE SAFETY INITIATIVES:
1.Define and advocate the need for a cultural change within the fire service relating to safety; incorporating leadership, management, supervision, accountability and personal responsibility.
2. Enhance the personal and organizational accountability for health and safety throughout the fire service.
3.Focus greater attention on the integration of risk management with incident management at all levels, including strategic, tactical, and planning responsibilities.
4. All firefighters must be empowered to stop unsafe practices.
5.Develop and implement national standards for training, qualifications, and certification (including regular recertification) that are equally applicable to all firefighters based on the duties they are expected to perform.
6.Develop and implement national medical and physical fitness standards that are equally applicable to all firefighters, based on the duties they are expected to perform.
7.Create a national research agenda and data collection system that relates to the initiatives.
8.Utilize available technology wherever it can produce higher levels of health and safety.
9.Thoroughly investigate all firefighter fatalities, injuries, and near misses.
10.Grant programs should support the implementation of safe practices and/or mandate safe practices as an eligibility requirement.
11.National standards for emergency response policies and procedures should be developed and championed.
12.National protocols for response to violent incidents should be developed and championed.
13.Firefighters and their families must have access to counseling and psychological support.
14.Public education must receive more resources and be championed as a critical fire and life safety program.
15.Advocacy must be strengthened for the enforcement of codes and the installation of home fire sprinklers.
16.Safety must be a primary consideration in the design of apparatus and equipment.
CABO LUCERO FIRE DEPARTMENT
PLANNING TO BURN GUIDELINES
FOR INFORMATION & NOTIFICATION CALL
CABO LUCERO FIRE DEPARTMENT DISPATCH AT 505-425-7261
Rules and Guidelines Below:
1. Immediately call Cabo Lucero Fire Department for information, guidelines, and provide all information location, fuel type, etc. at 505-425-7261
2. Call Las Vegas, NM State Forestry Office Dispatch at 505-454-0547
3.Call Las Vegas, NM State Police District 2 Office Dispatch at 505-425-6771
Burning of household trash or items that contain any chemicals is strictly prohibited.

Prior to burning / Campfires
a. Individual/s Must contact their local fire district for inspection of site and materials
to be burned
b. Identify a burn date after fire department approval
c. On the burn date individual/s must contact the dispatch facility their local fire
department and State forestry and notify them. The fire district and or forestry will
the identify if conditions warrant any concerns and either allow the burn or advise
to reschedule.
d. Burns must be conducted during the daylight hours all burns should be out before
3:00 pm. Longer burn periods must be approved by the State Forestry and the fire
district and guidelines will be given to the individual/s requesting the burn
extension.
e. Environmental requirements that must be adhered too at all times.
f. Violators will be subject to penalties or imprisonment.
CABO LUCERO FIRE DEPARTMENT
FIRE EVACUATION PLANNING
INFORMATION
IN THE EVENT OF EVACUATION OR ANY QUESTIONS IMMEDIATELY CALL:
CABO LUCERO FIRE DEPARTMENT DISPATCH FOR IMMEDIATE INFORMATION AT 505-425-7261


Possible Main Evacuation Destination:
Las Vegas, New Mexico
Possible Secondary Evacuation Destinations:
Romeroville (Gas Station);Sheridan (Fire Station); Tecolote (Fire Station); Mora; Wagon Mound; Santa Fe
Possible Main Evacuation Routes:
New Mexico Highway 283 East;
Possible Secondary Routes:
County Road A19A South (Gravel Road to Romeroville);
Possible Evacuation Routes:
West Las Vegas High School Gymnasium Will be used as a check In & Out Center. Also used to locate residents displaced by fire.
New Mexico Highlands University Michael Marr Gymnasium - Las Vegas, NM
Robertson High School Gymnasium, Las Vegas, NM
Possible Large Animal Shelter:
San Miguel County Fair Grounds, North of Las Vegas, NM on New Mexico Highway 65


Possible Main Communications System of Citizen Information:
Radio Stattion KFUN - Radio AM 1230
Radio Station KNMX- Radio AM 540
Tune for traffic direction, evacuation and shelter sites
Remember: Advanced Planning Saves Time and Lives!
Always know where children and other family members are

Collect important papers (birth certificate, insurance, photos, etc)

Collect your pets

Maintain ample amount of fuel in vehicle at all times

Close and lock your home
CABO LUCERO FIRE DEPARTMENT SAFETY
INCIDENT COMMAND SYSTEM