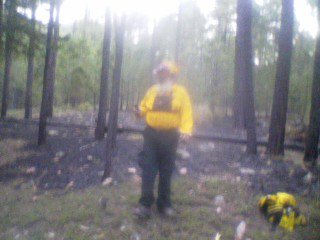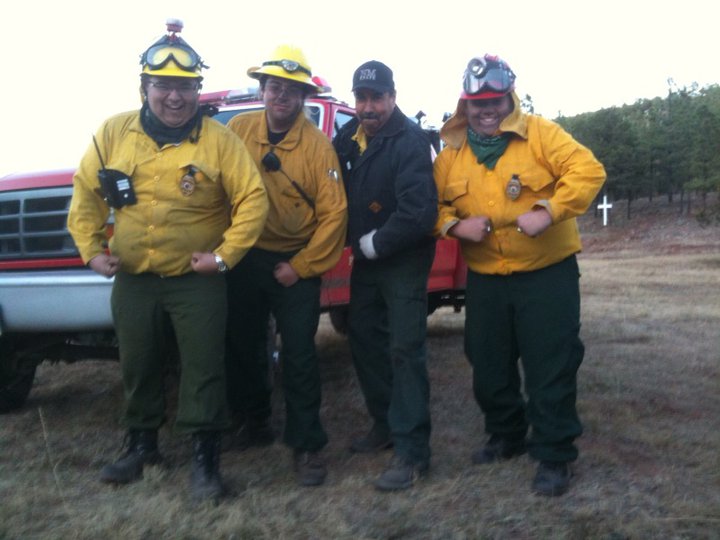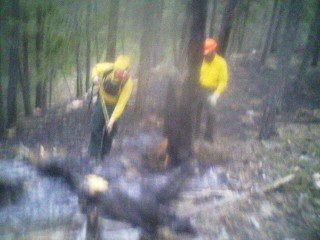 100% VOLUNTEER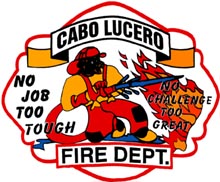 CABO LUCERO FIRE DEPARTMENT
Emergency Process
HOW THE EMERGENCY PROCESS WORKS:
Did you know there is a shortage of volunteers everywhere? People these days seem to have more important things to do with their time than volunteer for their community. Some people will say that are bored with life and have no hobbies and do not know how to change that. But when you really think about it there are so many things that we can give a few hours of our time too. One organization that will always welcome volunteers is a local firehouse. Most firehouses don't push for all of your time and are in need of help so bad; that they will take as much or as little time as anyone can give. If you have ever had an interest in emergency services for fire fighting than you're local firehouse is the place to go. Previous training is never a prerequisite; they will train or send their new volunteer away for training at all expenses paid!
The lack of volunteers hurts almost everyone in the community one way or another. If there are not enough volunteers, than a "paid crew" is hired to staff the firehouse and ambulance. The paid crew is just as important as volunteers but they get a salary for doing what volunteers could be doing. If there was no paid crew and no volunteers for an emergency in the middle of the day, while everyone is at work, then it could be hours until an ambulance or fire truck responded to the emergency. The paid crew in essence is there in case the volunteers can't get there, but if there were more volunteers it would eliminate some if not all of the paid people. Although this sounds like it would raise our unemployment, instead of doing away with the paid people, we could put them in the inner cities where they are most needed. Ever get a speeding ticket?

Wouldn't

it be nice if the EMS fund on the ticket was actually benefiting the firehouse instead of paying a staff to do what volunteers could be doing? Having a paid crew not only costs the community but also the firehouse. The money the firehouse uses to pay this staff could be used for training, new equipment, or to replace a piece of apparatus. Which would then benefit not only the volunteers but also the community in that it could have more knowledgeable fire fighter or EMTs.
With all that being said. What do volunteers do? Some firehouses have ambulances and fire trucks and some just fire trucks, it all depends on the need in the community. Some communities have more than one firehouse and cover a small territory, but since there are firehouses that don't staff ambulances there are also actual ambulance companies. POV's (Personal Own

Vehicles

)or RRV's Rapid Response

Vehicle

to complete scene size up they scene emergency and to assist with aide much faster than normally would happen. Also ambulance companies cover a larger amount of ground than do fire companies; making the demand for volunteers even greater. When volunteering for a firehouse there are many things to do.
Dialing 911 activates the ambulance and fire departments. Calling 911 connects to an operator who takes any information the caller can give and then sends the information to the appropriate county agency, be that police, fire or ambulance. The dispatch is then sent out and the volunteers or paid people respond. The ambulance can have up to four different positions on it, and aid, a first responder, an EMT, and a driver; none of which are any more or less important than the other.
Let's break down each duty and explain them: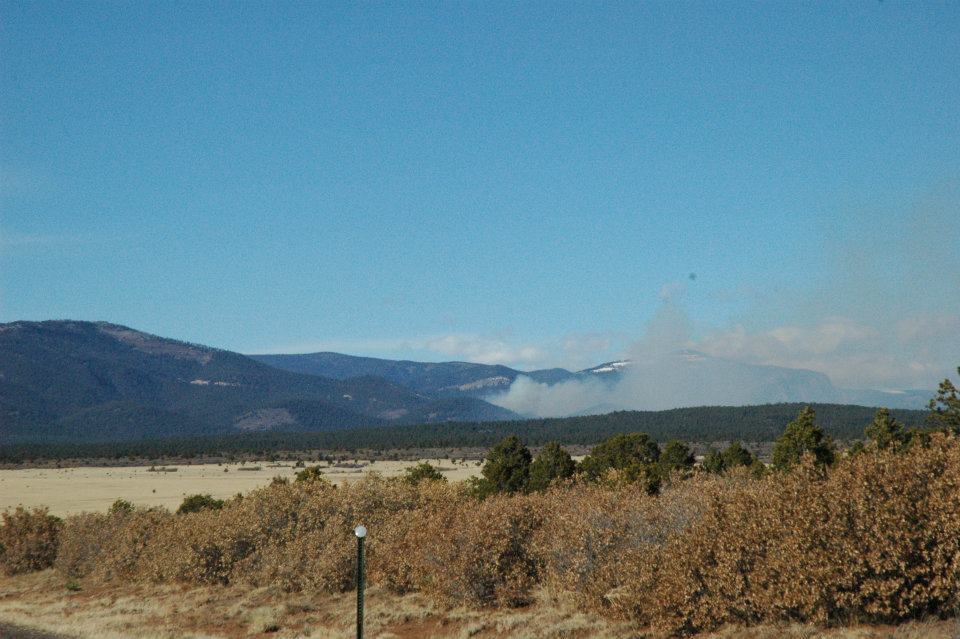 EMS OR EMERGENCY MEDICAL SERVICE JOB DUTIES AND FUNCTIONS:
MEDICAL AIDE:
An aide is someone that has very little training in emergency medicine, but sometimes is the greatest asset to the ambulance. The aide assists with the equipment that is needed, most aids are required to know CPR and how to assess vital signs.


WILDERNESS RESPONDER:
Is someone that has very little training in emergency medicine however is trained to deal with issues that arise in emergency care in wilderness areas.
FIRST RESPONDER:
Next is the First Responder, has more knowledge than an aid but less than an EMT. First Responders are trained in basic first aid, these are people that have decided they have an interest, but may not want the responsibility of an Emergency Medical Technician.This knowledge comes with training in a state-required course, based on a variety of illnesses and injuries.
EMERGENCY

MEDICAL TECHNICIAN MAY HAVE TRAINING IN EMT-B, EMT- Intermediate,PARAMEDIC.
Being an EMT (or emergency medical technician) comes with great deal of knowledge as well as being in charge of the whatever the call may be. This knowledge comes with training in a state-required course, based on a variety of illnesses and injuries.
EMERGENCY MEDICAL SERVICES DRIVER:
And last but surely not least is the driver. The driver can hold any one of the above titles or just be there to drive the ambulance.The driver has as much responsibility as everyone in that he is to get the crew to the scene, help the crew with the patient, get everyone to the hospital and then get the crew back to the firehouse; all in a safe timely manner. In most opinions the driver is the most impotent person on the ambulance, for if it

wasn't

for that person, the crew

wouldn't

get to the call. Some companies run ambulance calls with a two person crew, the driver and the EMT; this can be very tiring for both people, so the more volunteers the better!
FIRE FIGHTING JOBS AND DUTIES:
The next subject is fire fighting and the duties of a fire fighter? Fire fighting is and volunteers on the fire engines also have a big responsibility. Fire fighting apparatus is also different than an ambulance making the responsibilities of fire fighters different that those of an ambulance crew. Since fire engines come in different shapes and sizes the jobs of fire fighters tend to depend on which piece of apparatus they are using, here are the most common types.


Pumper trucks, are the ones with the big pumps that carry a lot of hose.
Ladder trucks have large ladders on them, some reaching over 100 feet.


Tower trucks: these trucks have large towers with buckets on the very end, making it easier for firemen to work off at high distances.
Brush Trucks (Fast Attacks) are used in Wild Land Fire Fighting also known as Type 6 Units.
Last are rescue trucks most often used for some kind of rescue this truck carries the "Jaws of Life" along with other rescue equipment, used at accidents.


Fire fighting is tone of the most dangerous jobs, whether it is volunteer or paid. The potential for different types of emergencies is ever increasing in today's world, so today's fire fighter must be prepared to respond to almost anything, from fire, to auto accidents, to rescuing a kitty from the tree. Although not all fire fighters have specialized jobs some do, depending on what type of Fire Company the fire fighter is involved with.


The types of fire companies are:


Engine companies,


Truck companies,


Rescue companies,

and some specialized companies like forest fire companies or hazardous material companies.
Engine company fire fighters are the people that go inside the burning buildings to put the fire out from the inside.


Truck companies are the fire fighters that work with the ladders on the outside of the buildings putting the fire out from the outside.


Rescue company fire fighters are the people that do water rescues, elevator rescues, industrial rescues, and cut people out of cars with the "Jaws of Life".


Firefighters and ambulance personnel are all special breeds in out communities today and we cannot live without them, but we can try to help. The more volunteers we have the better our communities will work together, protection our neighbor and our neighbors neighbor. Having emergencies is inevitable, being there to help calm the emergency is a great feeling and very well appreciated by the community!
Volunteer Oppurtunities & Information Contact Us Today!!!
Telephone:
505-425-7261
FAX:
505-425-0060
Postal address :
900 Ridgecrest Dr.
HC81, Box 3
Las Vegas, NM 87701
Electronic mail:
General Information:
cabolucerovfd@gmail.com
Webmaster: estevanlaw@gmail.com