Welcome to the Cabo Lucero Fire Department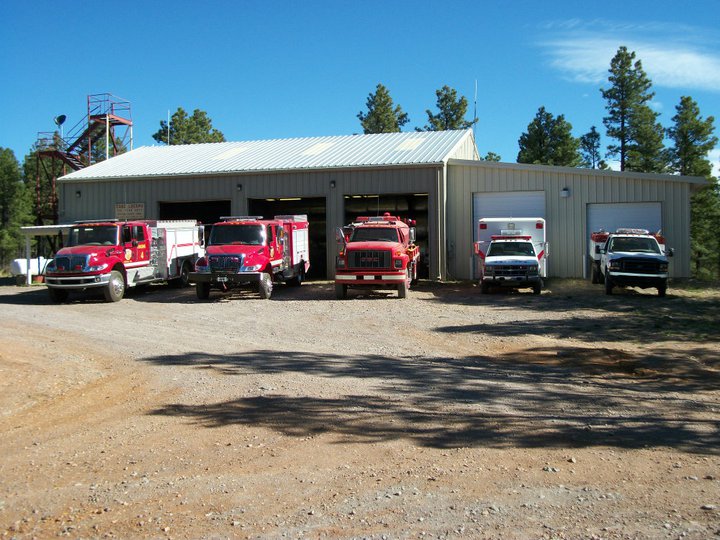 FIRE RESTRICTION INFORMATION AND SAFETY VISIT SAFETY LINK
FIRE WISE,

AND FIRE EVACUATION TIPS & PROCEDURES VISIT FIREWISE LINK
CABO LUCERO FIRE DEPT. 100% VOLUNTEER SERVICE:

We are located high in the Sangre de Christo Mountains of Northern New Mexico USA. We would like to introduce you to our volunteers and describe some of the services we provide. This year all alone has been an extremely busy year see statistics below. This includes the responsibility to inform and educate community residents on protecting their homes and their general safety as well as providing information about living in the wild land urban interface. Well trained volunteers are vital to an effective fire department. Volunteers provide the following services:
CABO LUCERO CALL TOTALS FOR 2013:
WILD FIRE: 10
STRUCTURE FIRE: 3
EMS: 6
MVA: 2
PUBLIC SERVICES: 6
SMOKE REPORTS: 3
SOME OF THE ABOVE CALLS CONSISTED OF MUTUAL AIDES: 6
WHICH = 3 STRUCTURE FIRE & 1 MVA 2 WILD FIRE 1 SMOKE REPORT

TOTAL CALLS: 30
EMS SERVICES:
Emergency Medical Courses such as:
EMT-B,
Emergency Medical First Responder,
Wilderness First Responder,
Medical Aides
Triage Trained
Medevac Trained
First Aide
CPR
HAZMAT Operations
AED
FIRE SERVICES:
Structural Training:
Fire Instructors
Structural Firefighter I
Structural Firefighter II courses (structure fire training).
Safety Officer
Officer Training
Firefighter Cadre Trainers
Hazardous Materials Operations
Also Wildland Firefighter Courses such as: Firefighter Training in:
ICS-100 Fire
ICS-200 Fire
ICS-300 Fire
S-130: Firefighter Training
S-190: Introduction to Wildland Fire Behavior
S-132: Standards for Survival
L-180: Human Factors on the Fireline (a recent addition to basic wildland fire training)
WUI: Wildland Urban Interface
Public Information Officer
CREW BOSS
ENGINE BOSS
STRIKE TEAM LEADERS
HAZMAT TEAM
TYPE 1 INCIDENT TEAM
TYPE 2 INCIDENT TEAM
TYPE 3 INCIDENT TEAM
Heliattack Team
Fire Wise Program
Fire Wise Community
U.S. Department of Energy HAZMAT full MERRT Team
Search & Rescue
Swift Water Rescue
Cave Rescue
ATV Rescue
Equine Rescue
Extrication Rescue
RIT Team
Low-Angle Rescue
Technical Rescue
Confined Space Rescue
Evidence Gathering
ICS SERVICES:
Incident Command Training in
NIMS/FEMA:
IS-1 Emergency Manager: An Orientation to the Position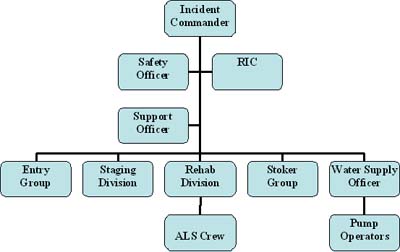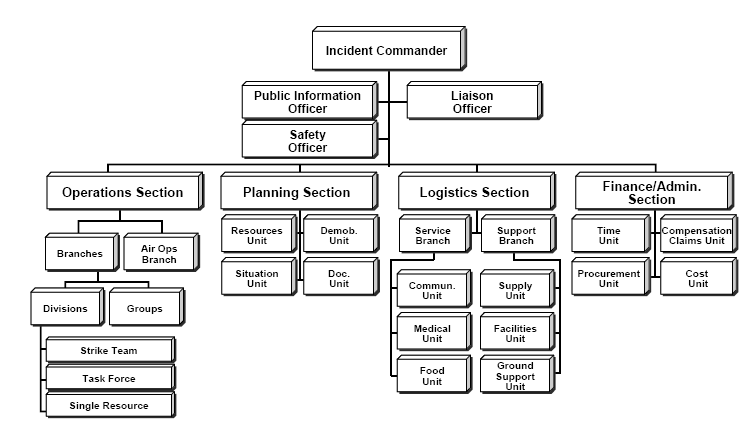 index.2.gif - index.2