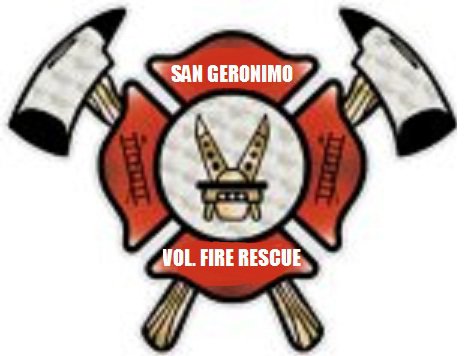 Welcome to the San Geronimo Volunteer Fire Department a Division of the Cabo Lucero Volunteer Fire Department. We are located high in the Sangre de Christo mountains of Northern New Mexico USA.We would like to introduce you to our volunteers and describe some of the services we provide.

FUTURE HOME SITE UNDER CONSTRUCTION:
Possible Design.
This Photo is just promotional photo: SUPPORT SAN GERONIMO SUB STATION VOLUNTEER CONSTRUCTION MATERIALS, EQUIPMENT, VOLUNTEER, ETC.FOR MORE INFORMATION CALL 505-425-7261
OUR MISSION:
Our mission is to provide fire protection and emergency services to the following:
Cabo Lucero Area
Mineral Hill Area
San Geronimo Area
San Pablo Area
Vallecito Area
Agua Zarca Area
Medina Meadows Area
Falls Creek Area
South San Geronimo Community Area
Tecolote Creek Area
Sena Creek Area
Camp Blue Haven Area
Blue Canyon Area
Camp Monakiwa Area
Parkinson Sub Division Area
Laguna Area
Indian Head Ranch Area
Marujo Falls Area
Goat Hill Area
Tecolote Peak Ranch Area
And the communities within San Miguel County as we transition to be unified response for the San Miguel County Fire Response. This includes the responsibility to inform and educate community residents on protecting their homes in the wildland/urban interface. Well trained volunteers are vital to an effective fire department. Volunteers Are Well Trained:
Also Wildland Firefighter Courses such as: Firefighter Training in:
ICS-100
ICS-200
ICS-300
S-130: Firefighter Training
S-190: Introduction to Wildland Fire Behavior
S-132: Standards for Survival
L-180: Human Factors on the Fireline (a recent addition to basic wildland fire training)
WUI: Wildland Urban Interface
Emergency Medical Courses such as:
EMT-B,
Emergency Medical First Responder,
Wilderness First Responder,
Medical Aides
Triage Training
Structural Training:
Structural Firefighter I
Structural Firefighter II courses (structure fire training).
Also,
Coaching the Emergency Vehicle Operator (CEVO) course
NIMS Communication training.